It's Definitely Time To Get KNOTTY
When your bestie calls you and tells you to mark a date on the calendar because you're going to be amazed for a few hours, you don't hesitate and just reach for that pen!
My girlfriend Patrice did just that! When I received her call I was kinda taken back in shock as she told me about a small business that I REALLY would want to take a look at. Being a shopaholic to begin with, she knows that I can be easily convinced to go and take a gander at a store to feature for Elev8 Hawaii.
Little did I know that we couldn't just walk into the store. We needed to have an appointment and the appointment would be JUST. FOR. US. That is when she told me that we'll be visiting "LUCKY KNOTS".
What is "Lucky Knots"?
"The Lucky Knots on this charm, bracelet, anklet, necklace, or choker means to tighten the relationships with your loved ones. Decorated with jade or semi-precious stone, it is symbolic and meaningful...."
Owners Stella and Elizabeth Tsang have been running this small business for well over 15 years. They use jade and semi-precious stones to create an array of designs and jewelry. What started out in a small retail space near the University of Hawaii has grown to be a small retail space right out of their home. Quite literally, a home based business! Although some people may view closing a store as a unfortunate circumstance, these women have grown their business and continue to touch people's lives as they choose each piece of jade to bring into their store.
It's My First Time
As I walked in, I was immediately greeted, the ladies gave me a bottled water and asked if we were hungry as they made food to snack on. WOW! Never have i walked into a department store and asked if I wanted to eat before shopping. This truly shows how great customer service will lead to building a relationship. And offering food to a self proclaimed foodie is always a good direction to head in.
The room isn't very big but it certainly had enough unique pieces to engage your vision for over an hour. You can't just glance over these handmade bobbles and bangles and not want to take a closer look.
I asked the ladies about how they advertised their business as I've never seen a commercial print ad before. They informed me ... from "word of mouth", the traditional way of marketing! You tell a friend, they tell a friend, then they tell a friend, and everyone comes in when they want (after calling to set up an appointment of course).
The dynamic duo has photos on their walls of their clients. Many of their clients are corporate executives and big business owners. I stood in awe as she told me about the different people that have graced their doorstep. When someone becomes a client, not only do they keep coming back ... but they refer friends to visit as well.
The Menu
Stella and Elizabeth told me that it's not difficult to create your own piece and it's a pleasure for them to make custom jewelry for people. They handed me a guide to creating my own charm, bracelet, anklet, necklace or choker.
I decided that I should try it out and make my own! Now, I have an order in and can't wait to see it as I'll be expecting a call within the next few days! Don't know what you need? Don't be afraid to ask when you go in for your appointment. Tell them what you're looking for and how much you'd like to spend to create it. This will help determine the quality of jade that you may want to attach to your charm.
Why Do You Buy Jade?
If you're a jade buyer like me, you normally have a place you trust and will constantly visit. But if you're new to jade or looking for good quality jade, make an appointment and contact LUCKY KNOTS.
People purchase jade for a variety of reasons...
You may know a friend who travels to Las Vegas and brings an entire bag of good luck charms with them. They keep it close to them with the hopes that they could quit their job over the phone! LOL.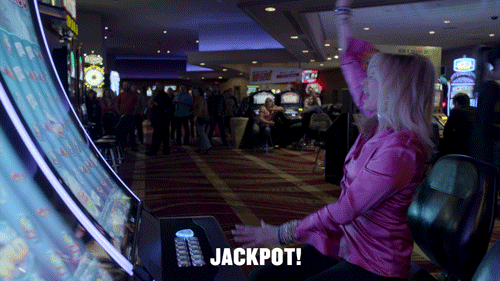 If that's you, LUCKY KNOTS has a bundle of good luck charms that you may want to see for yourself.
Other people appreciate the general beauty of JADE and like to wear it around town or for their everyday attire.
For me, it's a new year and I need to get my GOOD LUCK CHARM for 2018! I've always carried a piece with me for the past 10 years and I can't see that changing anytime soon....especially now that I've scored an appointment at Lucky Knots!
The great thing about this small business is that the ladies will work with you to create your special piece with the budget that you'd like to work within. Give them a shot!
Cheers to Good Friends
To commemorate our 30 years of friendship, Patrice and I got this charm for many more years to come! Don't be afraid to bring a friend with you when you go to visit. Each piece comes with information about what you just purchased so you don't forget.
They have a vast variety of colors, shapes, sizes, meanings, and designs. The best thing to do is to go see if for yourself!
Now they don't use social media so you won't find them on Instagram but a YELP! page just got recently started for them so after visiting, if you LIKE EM', show them some stars so others can find them too!
Thank you for supporting small local businesses like this one and be sure to SHARE this story with your friends!
Lucky Knots
Email: LuckyKnots@gmail.com
Tel: (808) 386-7328 // (808) 595-6328
APPOINTMENT ONLY
Available 7 Days a Week
#jade #Honolulu #Hawaii #LetsGetKnotty #smallbusiness #aloha #mahalo #waikiki #chinese #japanese #smallbusinessowners #HappyNewYear #jewelry #highquality