Are You Hungry For A Teriyaki Explosion?
Since I'm not a huge breakfast person, I can normally get away with eating a small meal or a donut with a cup of coffee. BUT, when it comes to LUNCH... I'm always looking for a satisfying meal that make me want to take a nap! With that being said, say "hello" to FORTY NINER AIEA.
Located at 98-110 Honomanu Street Aiea, Hawaii 96701 (across the street from the rail construction before Kentucky Fried Chicken), this "diner" is serving up tasty breakfast concoctions and dishes to tantalize your taste buds. Established in 1947, Forty Niner Aiea has taken itself to new heights, to include opening locations in Wahiawa, Hawaii and in Japan.
I stopped here as the mall was crazy with people doing their Christmas shopping and hunting down sales. I wanted to relax and eat in a place where I could get a great tasting meal, cool environment, notable customer service and time to use my computer! I came here to eat and didn't anticipate what I would find and NEED to share with you.
Here's the menu to take a look at first... (courtesy of FORTY NINER Restaurant)
So, I ordered my lunch which consisted of a "Small Saimin and a Teriyaki Burger". I figured this would be perfect as it was only me dining and I'd probably spend more time taking pictures of the food than actually eating it (as i was starving). That was until I took my first bite....
I cut the burger in half as it would be just the right size to dip in the saimin broth.
What happened next was just a massacre on the dining table. (Thank goodness there wasn't very many people in there during the hour I visited).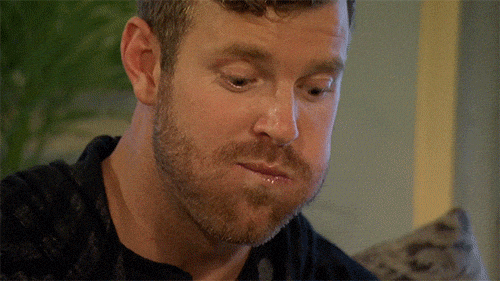 Between the Teriyaki sauce, the soft bread, the beef patty and the saimin, I didn't know what was my favorite. All I knew is that I may need more napkins.
(Above: totally not me eating but it gives a clearer depiction of what happened at the table)
The combination of everything was spot on and it made for such a pleasurable lunch. Maybe it's because I've eaten at so many places that I forgot how good this combo was, maybe it's because it's been a while since I've been back to Forty Niner Aiea, whichever way you choose to look at it, you NEED to do yourself a favor and stop in here to order the Small Saimin AND Teriyaki Burger.
As if the lunch wasn't complete enough, I wanted to try their dessert menu (mainly cause you're allowed to have dessert with every meal...according to my mother.... such a wise lady). FORTY NINER AIEA had a "Deep Fried Brownie with Vanilla Ice Cream". I was a little skeptical as I was eating alone.... but hey, more for me!
O. M. G. this dessert is OUT OF THIS WORLD! Crunchy, chocolatey, creamy, "not too sweet", HUGE and just what I needed to close out this lunchtime surprise!
With all that you've seen and read, I hope this encourages you to visit FORTY NINER AIEA and try out their menu. Not only do they have burgers and saimin but a variety of breakfast options and plate lunches that would rock your world!
I personally will be returning sooner than I thought as I can't seem to get enough of that Teriyaki Burger.
Thanks so much for taking the time to read my blog and help me to SUPPORT SMALL LOCAL BUSINESSES in Hawaii.
#teriyakiburger #Honolulu #Hawaii #Aiea #FortyNiner #Diner #Lunch #Yummy #HawaiisBestKitchens #Mahalo #smallbusiness #supportlocal #buylocal #shopsmall #shopsmallhawaii #restaurants